A chair for everywhere
Comfortable, compact and easy to carry - the everywhere chair is made for the boat & beach. In one simple movement you turn this comfortabel sunchair in a flat package which you can carry as a 'bag' to the beach or store in a chest on board.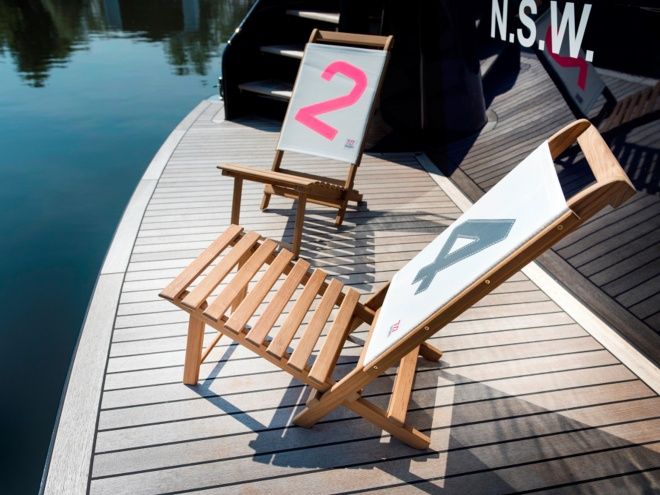 The popular everywhere chair is lined with the recycled sails of 727Sailbags. That gives the chair a modern look. You can choose yourself which number and color of the number you would like to dress the chair with.
727Sailbags
727Sailbags is a very special French brand that brings highly varied products made of used sails. Each product carries its own attached authenticity label stating the maritime history of the used sail. Several chairs of ARC Marine are now also available with recycled Dacron sails by 727Sailbags.
Apart from looking great, these chairs are superb quality as well. And although the sails are used, they look brand-new. These chairs have a an additional delivery time (3-6 weeks). Specify the desired image (number) and color seperately when ordering. Available colors: grey, black, blue, orange, pink, red.