New: Barebones Beacon
New in our product range: the Barebones Beacon, a compact outdoor light ideal for water sports and camping enthusiasts and other adventurers.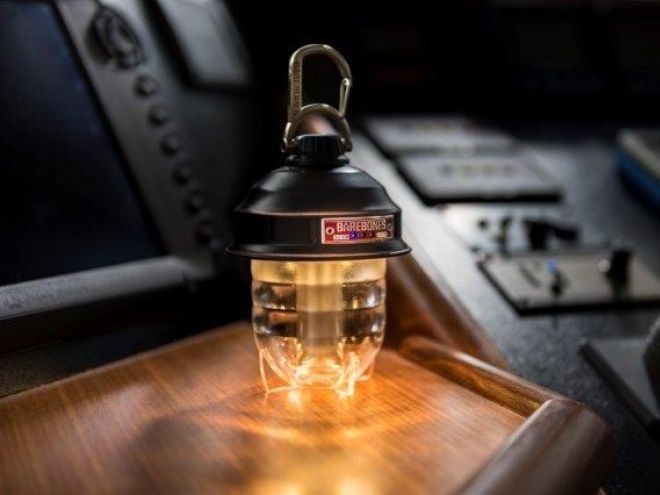 Rechargeable outdoor light
It can be positioned on a table or suspended from its carbine hook. Very convenient for use in tents, campers, caravans or on board. As the light is dimmable and rechargeable, its burning-time may well run into 200 hours (in low position). The Beacon is available from our web shop in red and in black with a bronze-tone finish.
The Barebones brand
Barebones once started out as a company designing and manufacturing large tents and other emergency items for laying out camps in areas struck by disaster. It subsequently developed into a well-known American outdoor brand specialising in products that bring pleasure to outdoor life, like gardening tools, cooling bags, sleeping bags, foldable bunk beds, tents, solar-energy generators and outdoor lights. It is this last-named category that we have now included in our range as products that come in handy for on-board use. Apart from the Barebones Beacon we also stock the Barebones Forest and the Barebones Canyon; a table light that comes in a variety of colours.