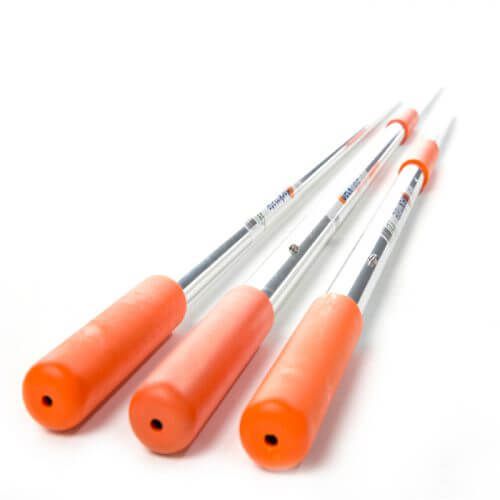 Product information
These telescopic handles can be set to 3 different lengths and are firmly secured with a stainless steel spring clip button.
The interior tube has a permanent referential line to secure it quickly and easily.
Every handle has one or more comfortable non-slip grips.
With the help of the quick release system, it is possible to quickly and easily place a varied assortment of accessories on the handles.
The range consists of:
DM444 Fixed handle, fixed handle with a length of 1.20m
DM454 telescopic handle from 1.07m when retracted up to 1.81m maximum extension
DM456 telescopic handle from 1.56m when retracted up to 2.78m maximum extension
Deckmate handles can withstand corrosion caused by moisture and seawater. It is recommended, however, that you rinse the handle with plenty of fresh water after use in salt water.
The DeckMate brushes are available is 4 varieties: Extra Soft, Soft, Medium and Stiff.
Every brush is designed for a specific use for efficient and fast cleaning. With the quick release system, the brushes are easy to attach to one of the deckmate lightweight handles.
Properties
| | |
| --- | --- |
| Brand | Deckmate |
| Item code | DM444 |
| Handle | Non-slip grip |
| Sort | Telescopic and fixed handles |
| Material | aircraft-grade, bright dip anodised aluminium |